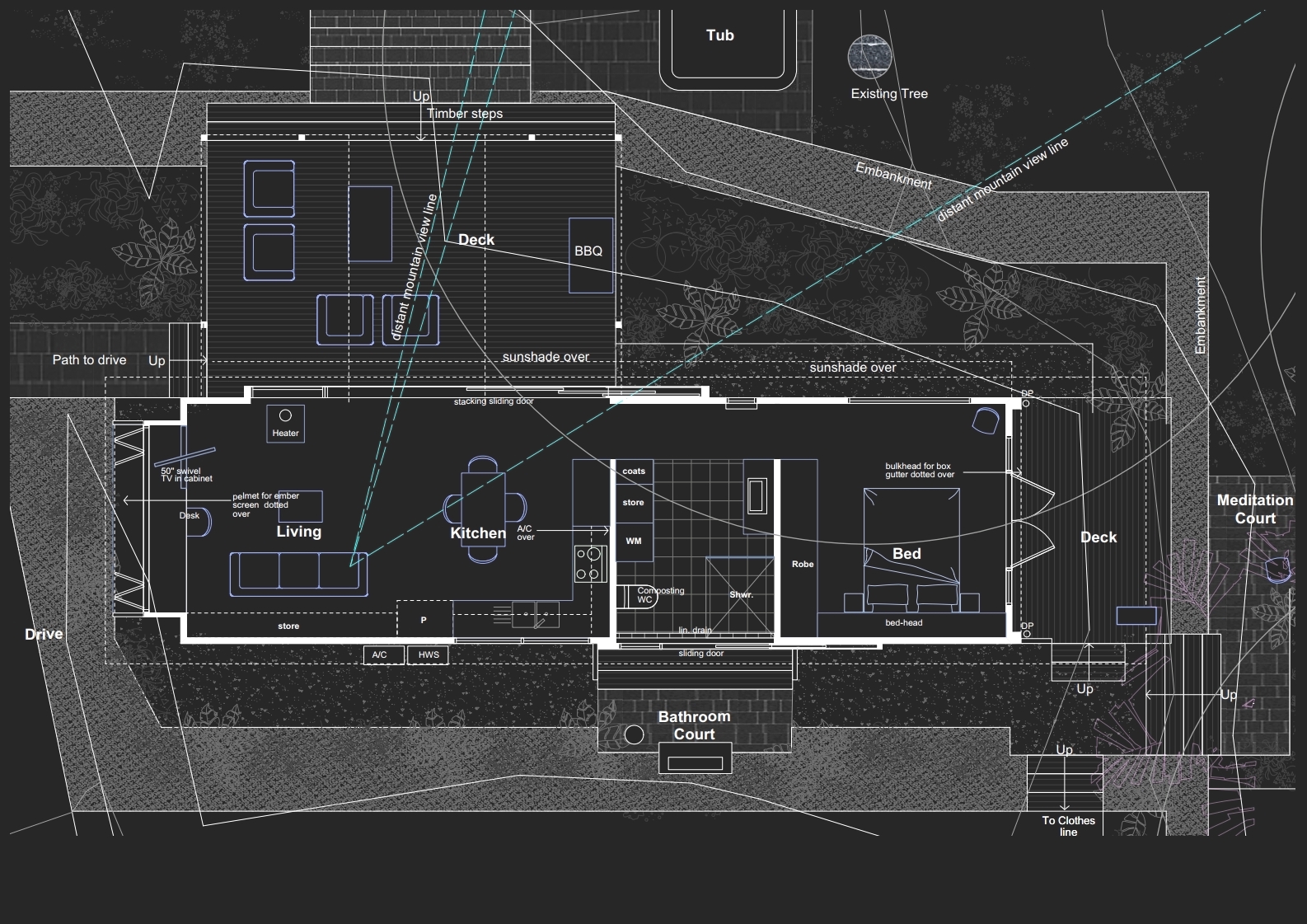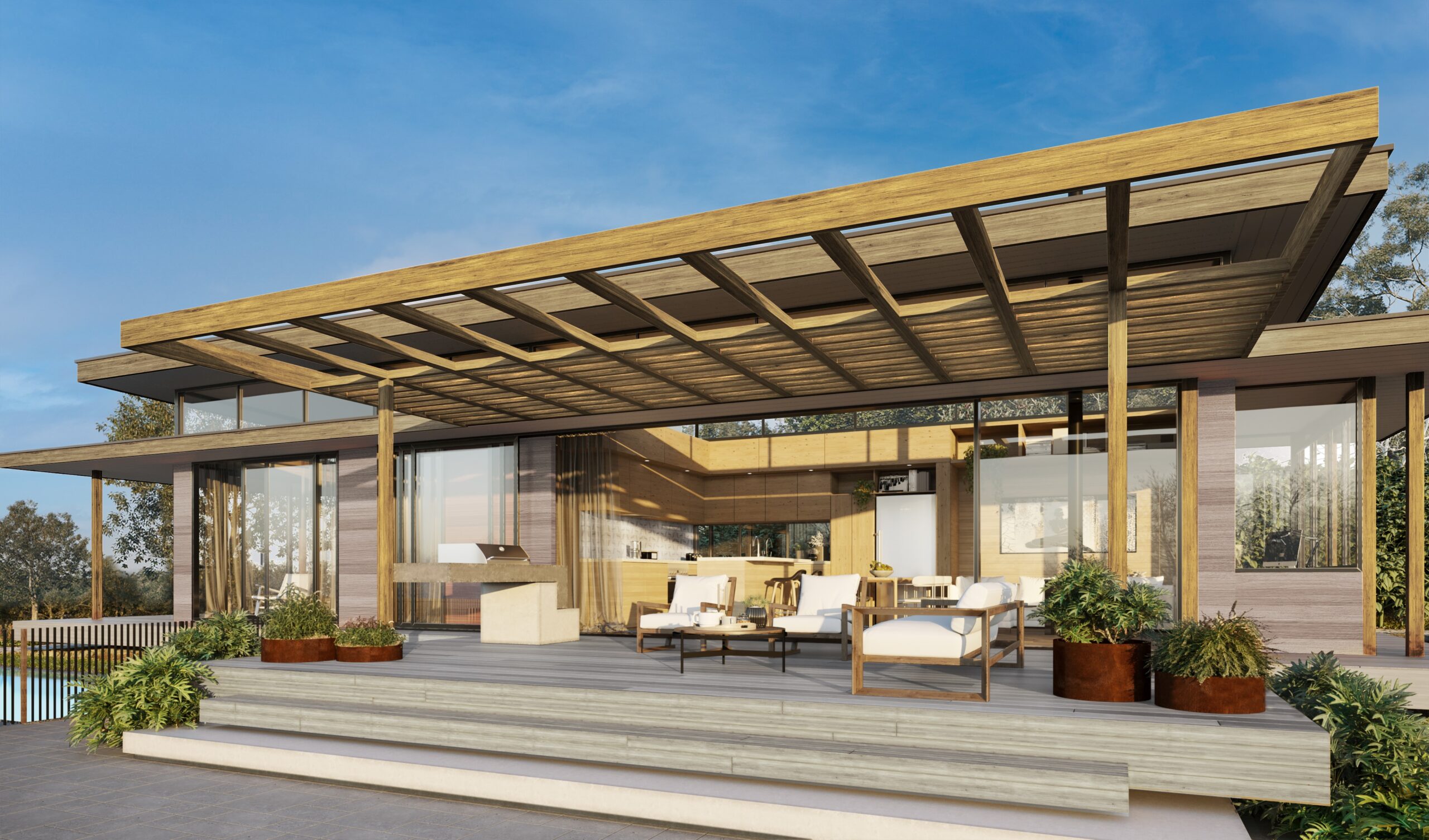 Type
Tiny House
Near Wingham, Mid North Coast, NSW
Environmental
Passive Solar, 'Off-Grid' Water & Energy Independence,
Connection with natural setting
Description
Designed as permanent home for travelling couple, this tiny house perches on a ridge in the beautiful Mid North Coast Hinterland of New South Wales. It is designed to be a respite from busy work and travel schedule and to foster connectivity to nature for rejuvenation, healthy living and sustainability.
The rectangular plan form faces north and is oriented to gain views of regional landmark mountain peaks in the distance. The narrow width of the building ensures that it performs well as a passive solar building, with external materials and colours selected to compliment the subtle bush colours of its context.
Internal spaces are designed to open to large external deck. A swimming pool provides additional bushfire protection and solar panels, batteries and water storage ensure that a comfortable lifestyle is maintained while being independent of the grid utility services.